Employees can request absences from the My Records menu section of MyTime
MyTime allows Users to request absences for both half and full days with eight different types of absences to choose from.
Users must be Employees to make absence requests.
Click on the Add Record menu option found in the My Records section at the top left of the screen, this will open a pop-up.
Click Add an Absence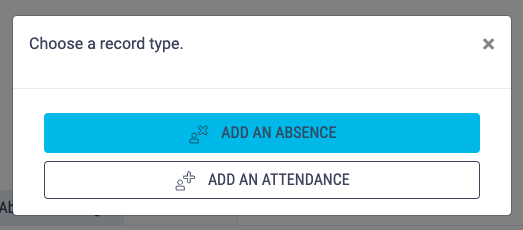 Select your name from the Employee dropdown list.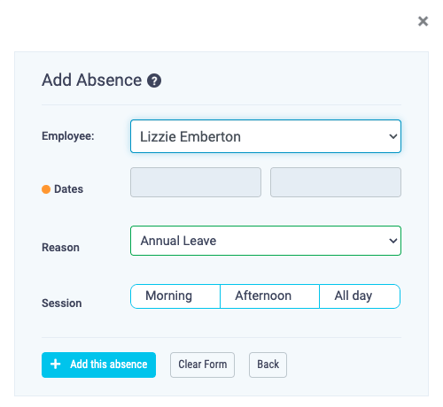 Select the start date of your leave from the dropdown calendar in the Start Date box. Select the end date from the dropdown calendar in the End Date box - if your holiday is only one day long, enter the same date in both boxes.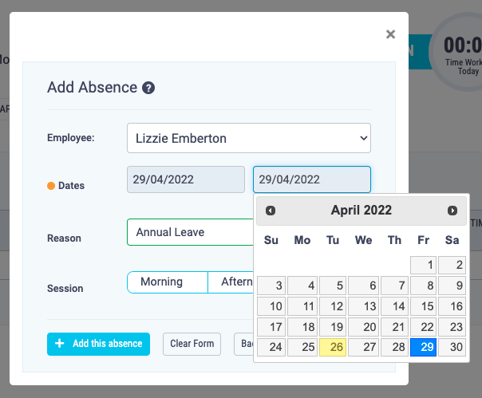 If your absence requests falls over non-working days or national holidays these days will not be taken off your annual leave.
Choose an absence type from the dropdown list. The eight absence types are:


Annual Leave
Paternity
Maternity
Sickness
Flexi-Time Leave
National Holiday
Unorthorized Absence
Offsite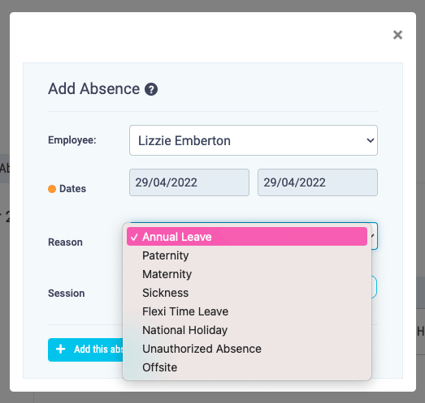 Using the Morning, Afternoon and All Day buttons select a time period for your leave request.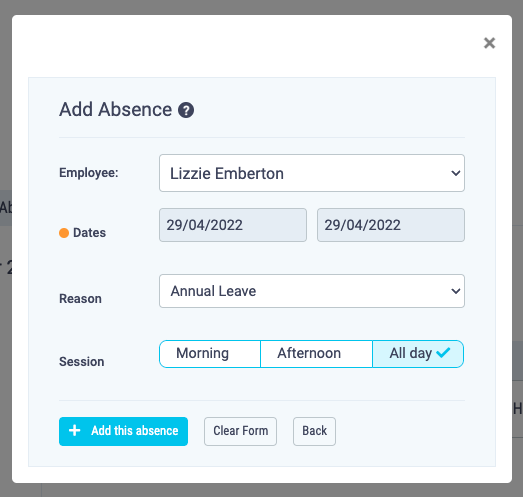 Click the Add this absence button to request this absence.
Your Approver will be notified of your request via email and on the MyTime dashboard.