Process Owners can embed the submissions portal into their website from the External Submissions Page.
The External Submissions Portal can be accessed via the URL or you can embed it directly into your website for easy access.
As standard, External Submissions can only be embedded by Process Owners.
Click on the Dashboard menu option found at the top right-hand side of the screen.
Click on the External Submissions menu option found on the left-hand side of the page.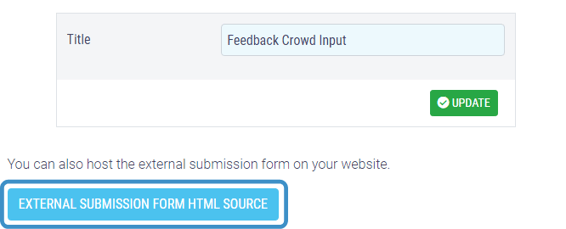 Click External HTML Submission Form HTML Source. This exposes the HTML required embed your External Submission Portal into your website.