Custom Roles are set-up by Process Owners in the 'Roles & Users' menu option.
Out of the box, there are five roles built-in to the ATC platform, each with specific permissions.
These permissions cannot be changed, however new bespoke roles can also be set up, and any of the permissions or Features available can be granted to a custom role.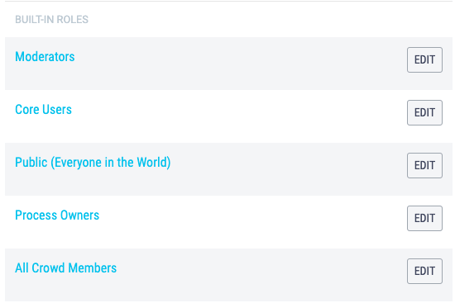 Any User can be assigned to a custom role but Core Users must first be purchased before a User has can be assigned as a Core User.
Only Process Owners can set up a new role.
Click on the Dashboard menu option found at the top right-hand side of the screen.
Click on the Roles & Users menu option found on the left-hand side of the page.
Under the built-in roles section, click the +Add New Role button.

Type the new of the bespoke role that you are adding in the Role Name box.


Check the relevant boxes to give the new role the appropriate permissions or Features:

Feedback moderation
Invite new users
Manage external submissions
Manage lifecycles
Manage topics

Click the Add button to finish the set up.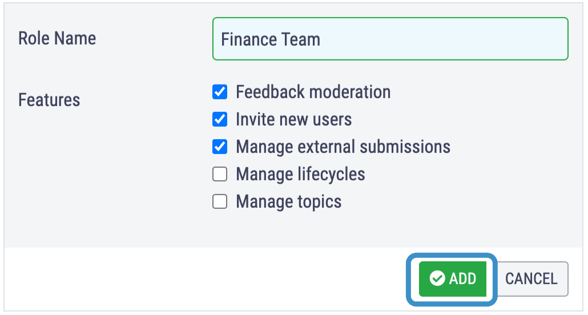 Once you have set up your Custom Role it will appear under the Your Roles section and you can add users to it from here.