'Topics' are the main way to organise inputs.
In the ATC platform you can create a topic for each product, service, or project for which you either want to drive consistent process execution or you want to drive change. Topics are the main way by which inputs are organised.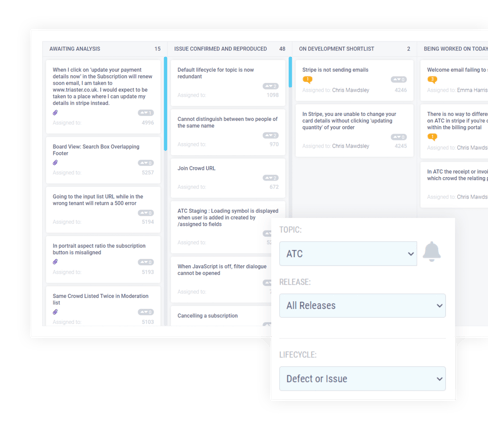 A topic could be a business unit or department of your organisation e.g. HR or Business Development, or it could be an end-to-end process such as Purchasing.
Alternatively, a topic could be a product such as a software product that you are developing, or a project for example Continuous Improvement.
The key thing is to set up your topics in a way that works for you and your users.
There is no limit to the number of topics you can set up.
As standard, topics can only be set up by Process Owners.