The input detail screen displays all the information about the input.
The Input Detail screen shows information about the input and is where to add comments.The Input Detail screen contains:
Title
The title of an input is found at the top of the page.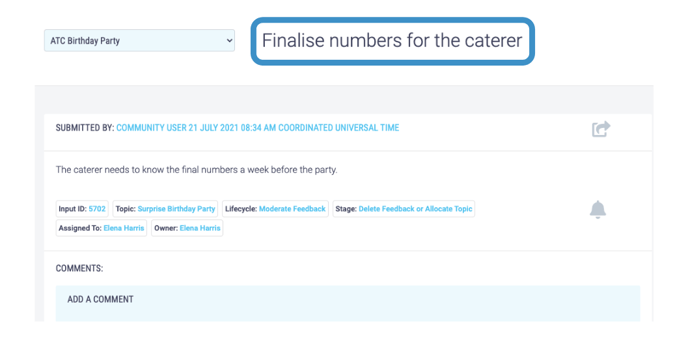 Input Meta Tags
Information such as Input ID, Topic, Lifecycle and Stage are contained in these tags.
If your input is a child input it's Parent ID will be displayed here.

Submitted By
Identifies who submitted the input, and when it was submitted.

File Attachments
If a file has been attached to an input, a small paper-clip icon will appear under the detail of the Input. Clicking this icon will open the supporting file.

Net Score
The input's net score is the overall sum of the votes cast in favour of it, minus those against it.

Comments
Comments are a useful tool that help to build upon the original input. Comments are visible according to the visibility of the input. Learn how to comment on inputs here.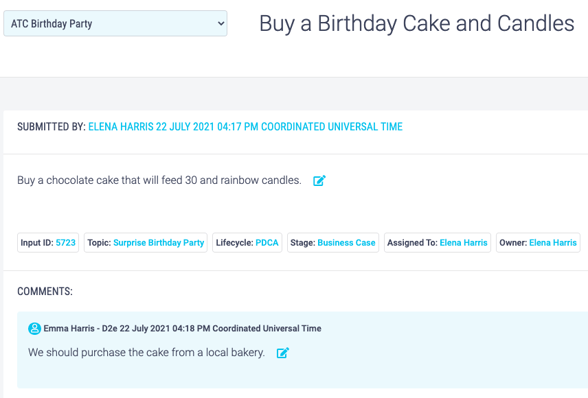 Input Deletion
Moderators and Owners can delete inputs on the input detail screen. Learn how input deletion works here.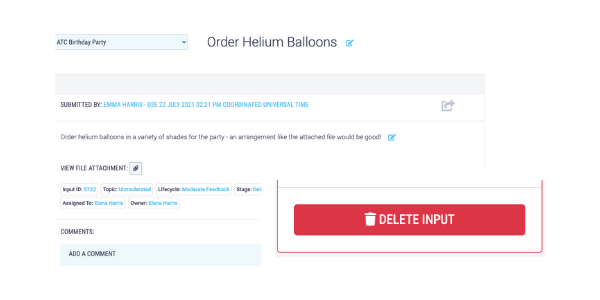 Manage Input
Owners and Moderators can manage inputs on the input detail screen, learn how to manage inputs here.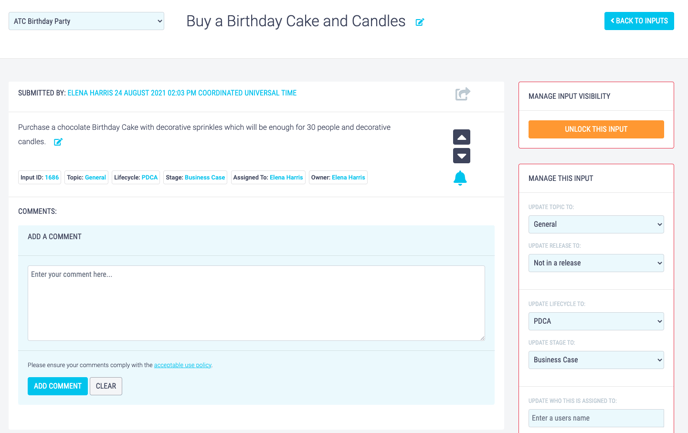 Manage Input Security
Owners can manage input security on the input detail screen, learn about managing an input's security here.